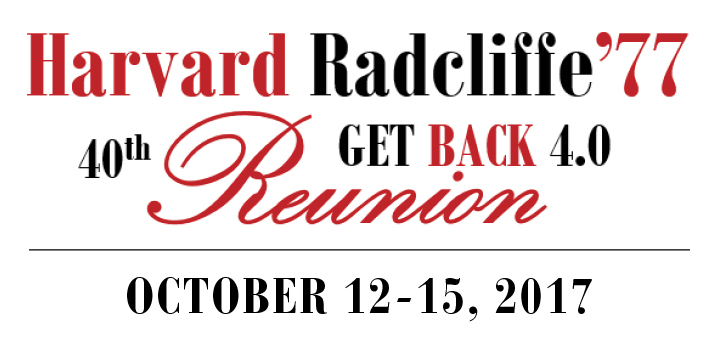 We're pleased to let you know that your ever faithful Class Committee is in the process of moving our 40th Reunion Space Capsule to the 4.0 launch pad in Cambridge. Mark your electronic calendars for October 12 - 15, 2017. Here's a list of action items for Getting BACK 4.0 style:
1) "Harvard Key": Claiming your "key" enables you to log in to our secure website, access our online Class Report platform and much more. If you have not yet claimed your HarvardKey, please register today at https://key.harvard.edu/

.
2) Pre-Reunion Gatherings: The "PRGs" GOTBACK! Check out ALL the photos HERE.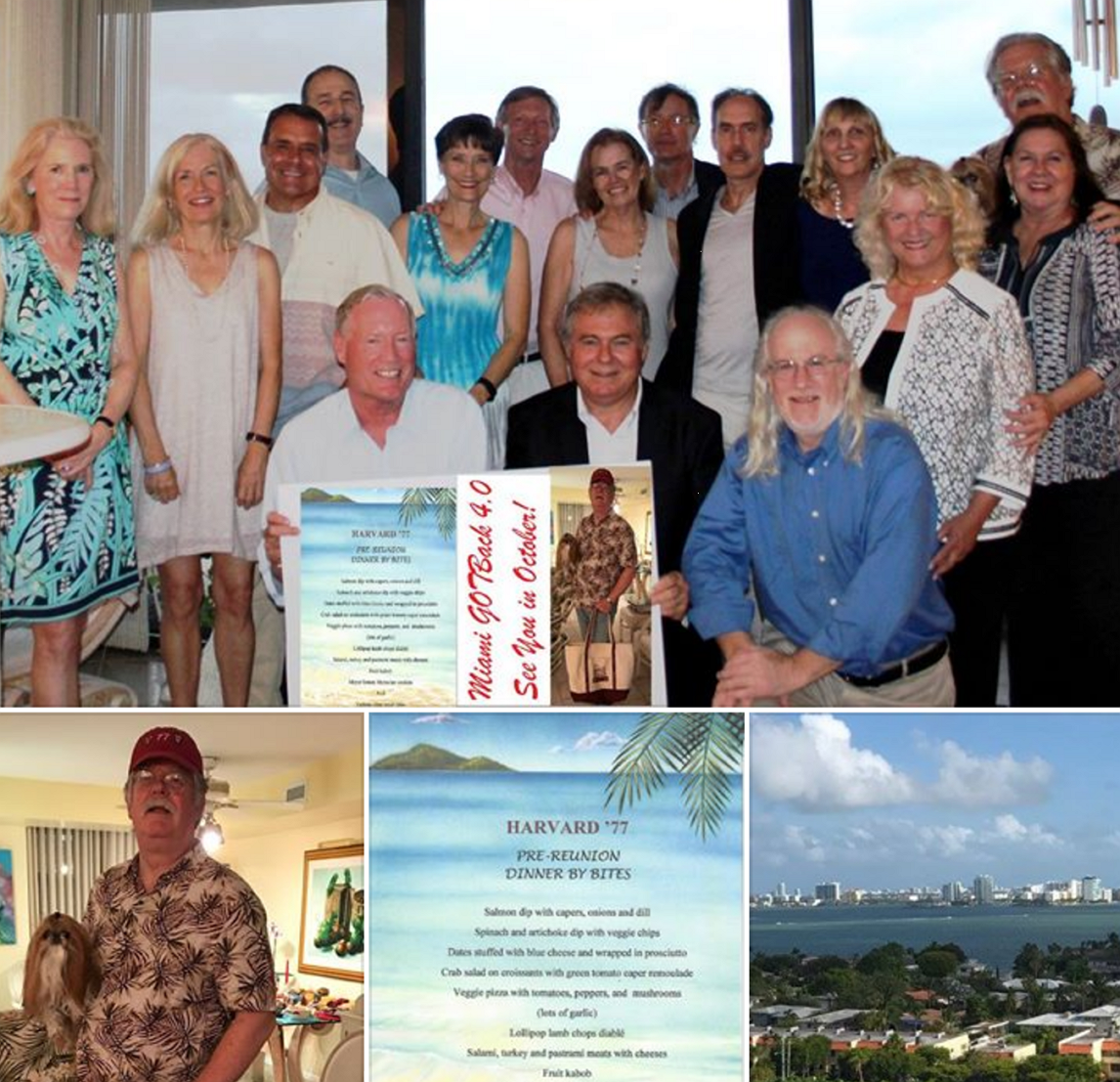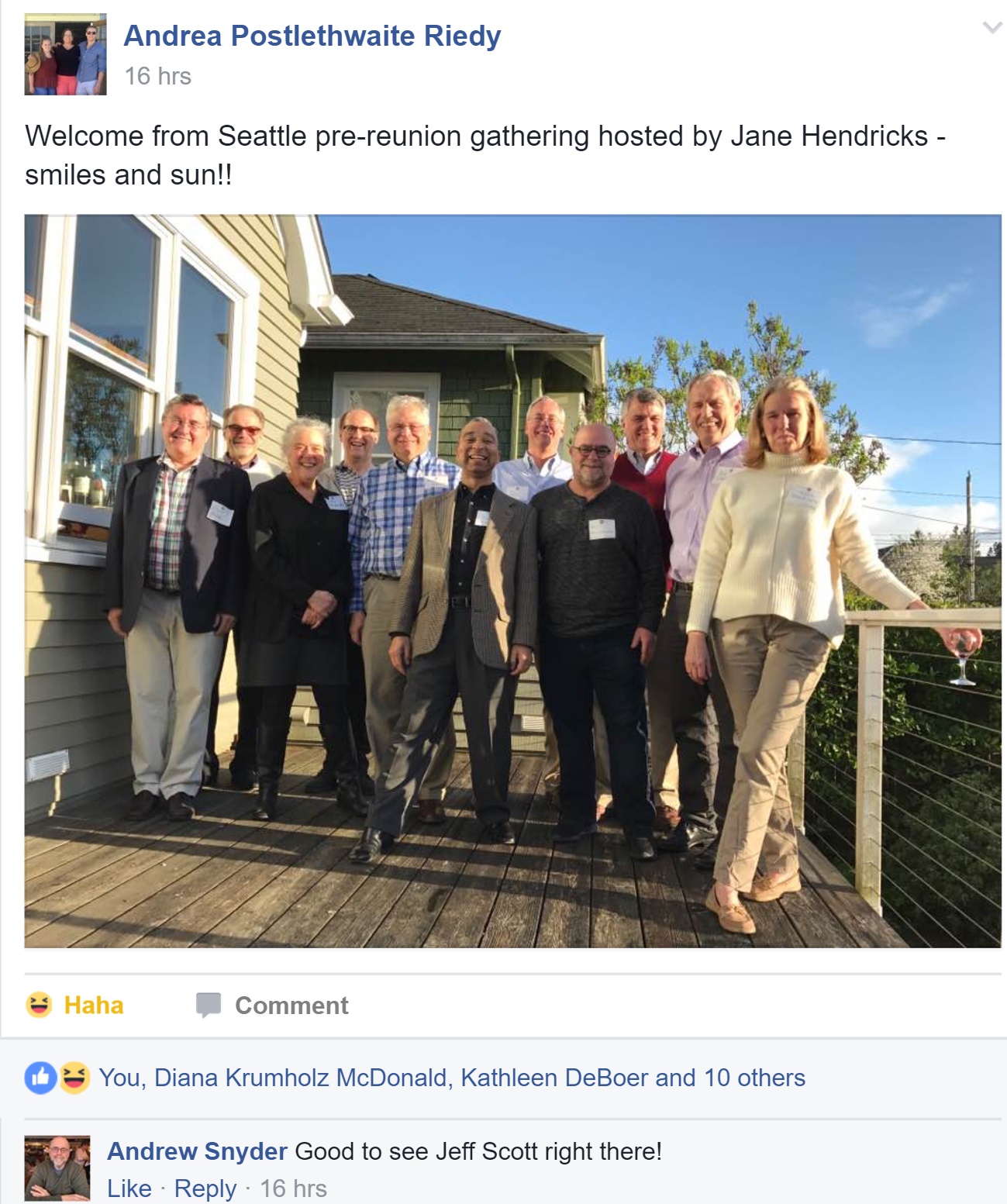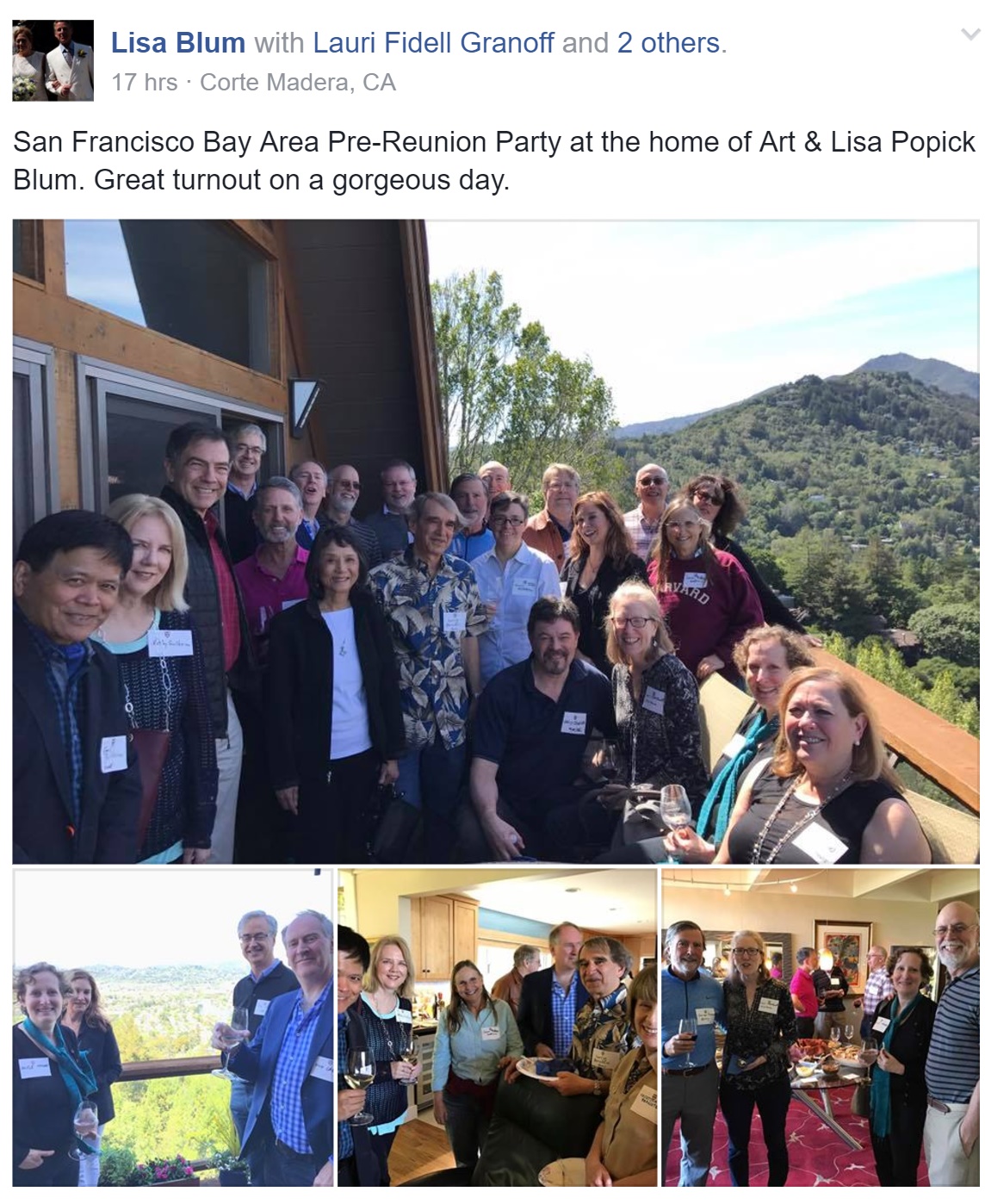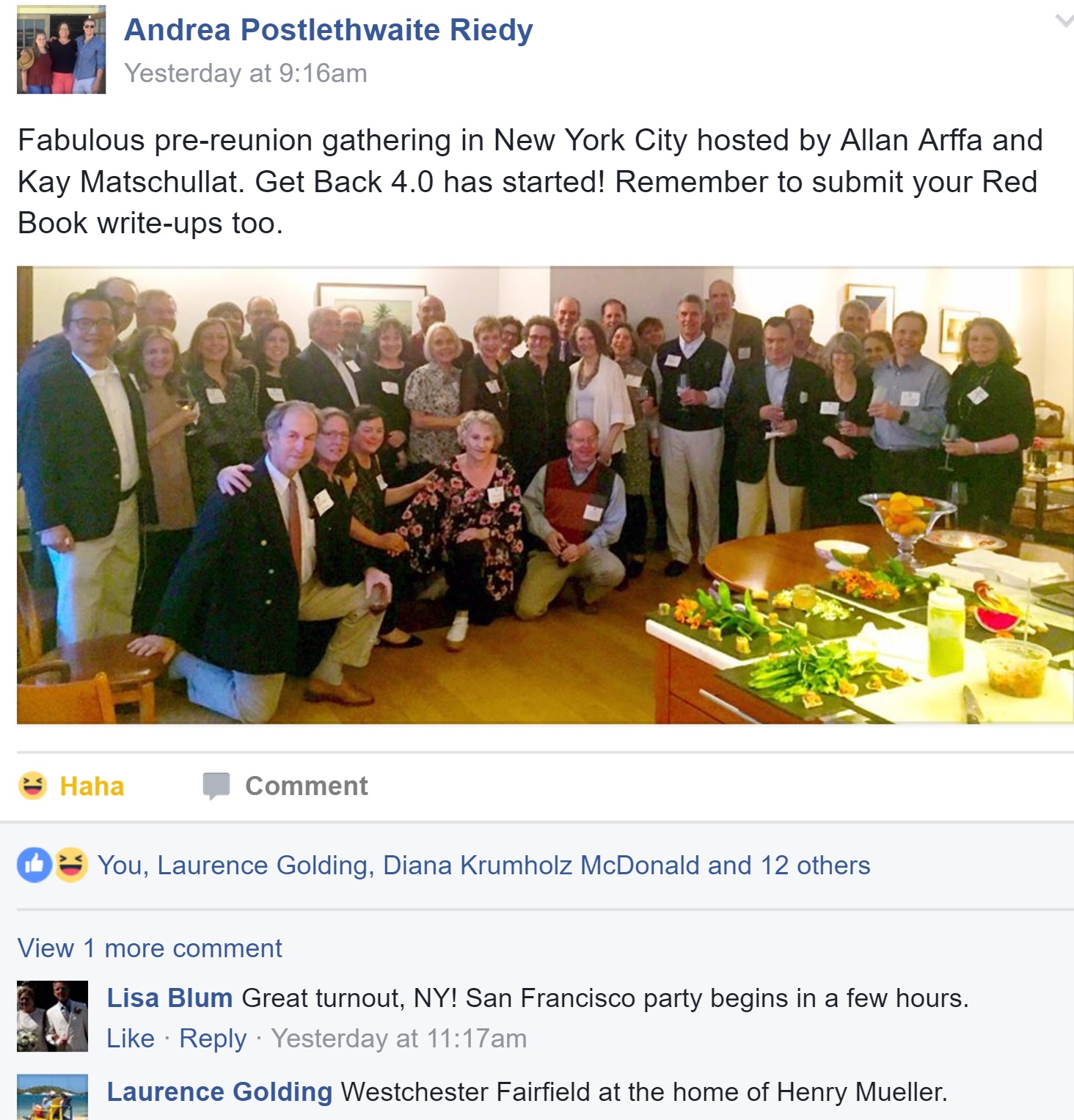 3) 40th Class Report: Mission accomplished! Well done 4.0 GetBackers. We broke our 3.5 participation rate. Thank you!
4) Reunion Schedule:

COMING SOON -

until then click HERE to check out last year's 40th Reunion of the Class of 1976.

5) Reunion Housing: We strongly encourage you to begin making your plans early. For obvious reasons, campus housing will not be available to fall reunions. We have rooms reserved at the following hotels. Be sure to mention the "Harvard Radcliffe 2017 Fall Reunions" block for the negotiated rate.
6) Class Committee: We'd love to get as many classmates as possible involved in our reunion planning! Please contact us if you'd like to join our reunion engagement and planning efforts. Here are some urgent needs and ways for you to get involved now:
Pre-Reunion Gatherings

Outreach

Communications

Longitudinal Study

Class Report

Events/Parties

Symposia/Panels/Dialogues

Memorial Service/Choir

If you have any questions or ideas you'd like to share, feel free to contact us. We look forward to seeing you next October at Harvard!
Alison Clarkson & Jim Berkman
P.S. from your Webmaster Alex Tilt: Please feel free to browse and reminesce about our GetBack 2.5, 3.0, and 3.5 Reunions by clicking here. If you wish to relive the 3.5 Gala Dinner Dance, grab a glass of your favorite libation and check out Rob Bunzel's action packed photos here (thanks Rob - See you in October!).