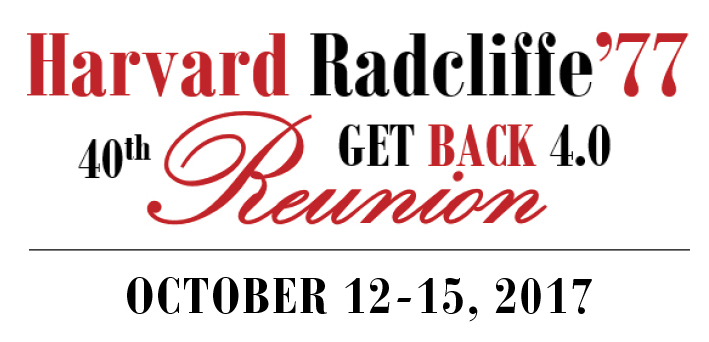 Thank you for coming!
To see the list of classmates who Got Back, click here.

Here's a list of action items for Getting BACK 4.0 style:
1) Reunion Schedule: Click here to see the final schedule of events.
2) "Harvard Key": Claiming your "key" enables you to log in to our secure website, access our online Class Report platform and much more. If you have not yet claimed your HarvardKey, please register today at https://key.harvard.edu/

.
3) Longitudinal Study: The results of the seventh wave of the Harvard & Radcliffe Class of 1977 Longitudal Study were presented at the 40th Reunion. Please click HERE to see the updated results.
4)
40th Class Report:
Mission accomplished! Well done 4.0 GetBackers. We broke our 3.5 participation rate. Our 4.0 Class Report was mailed on or about August 22nd. Thank you!
6) Pre-Reunion Gatherings: The "PRGs" GOTBACK! Check out ALL the photos HERE.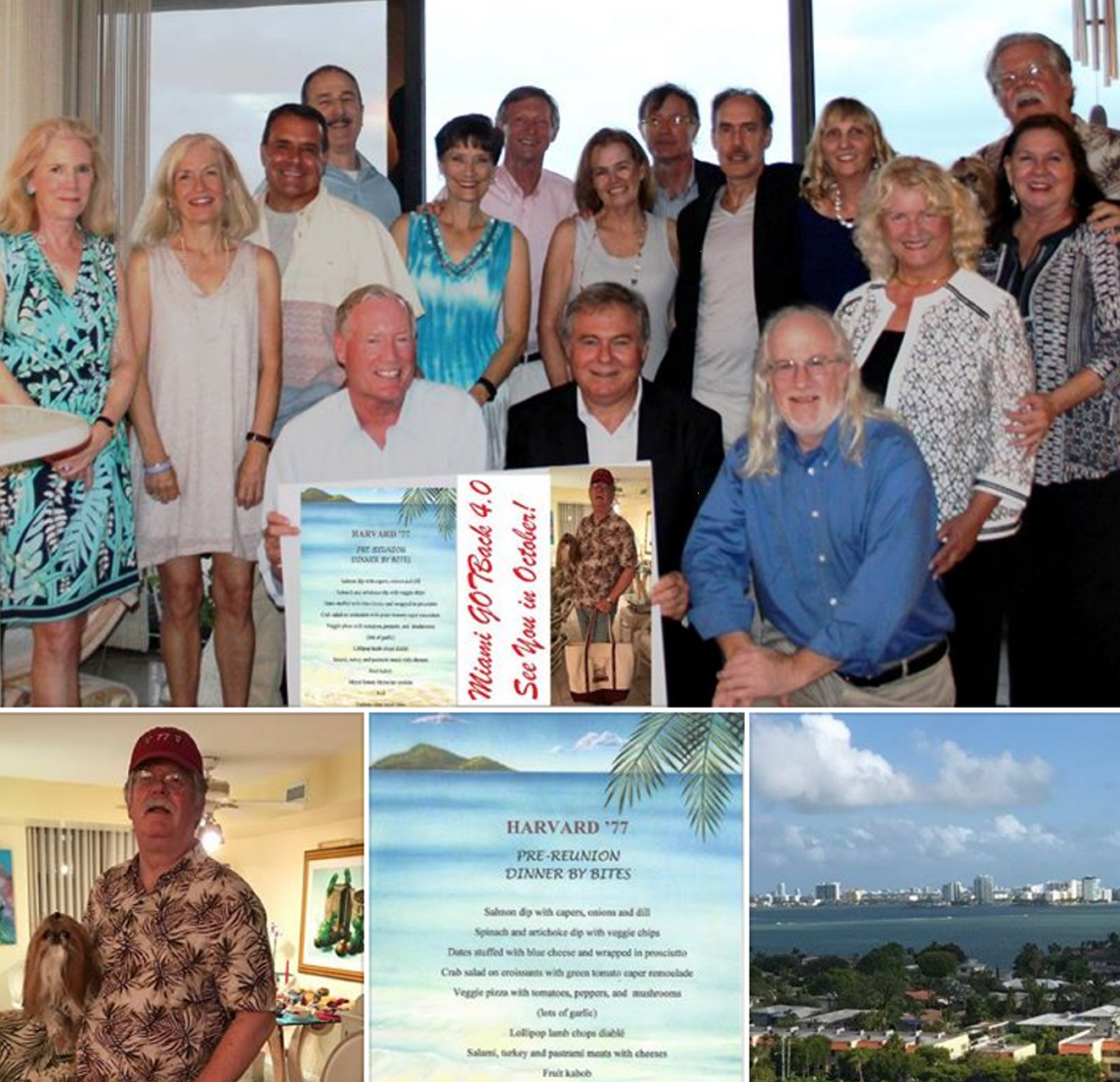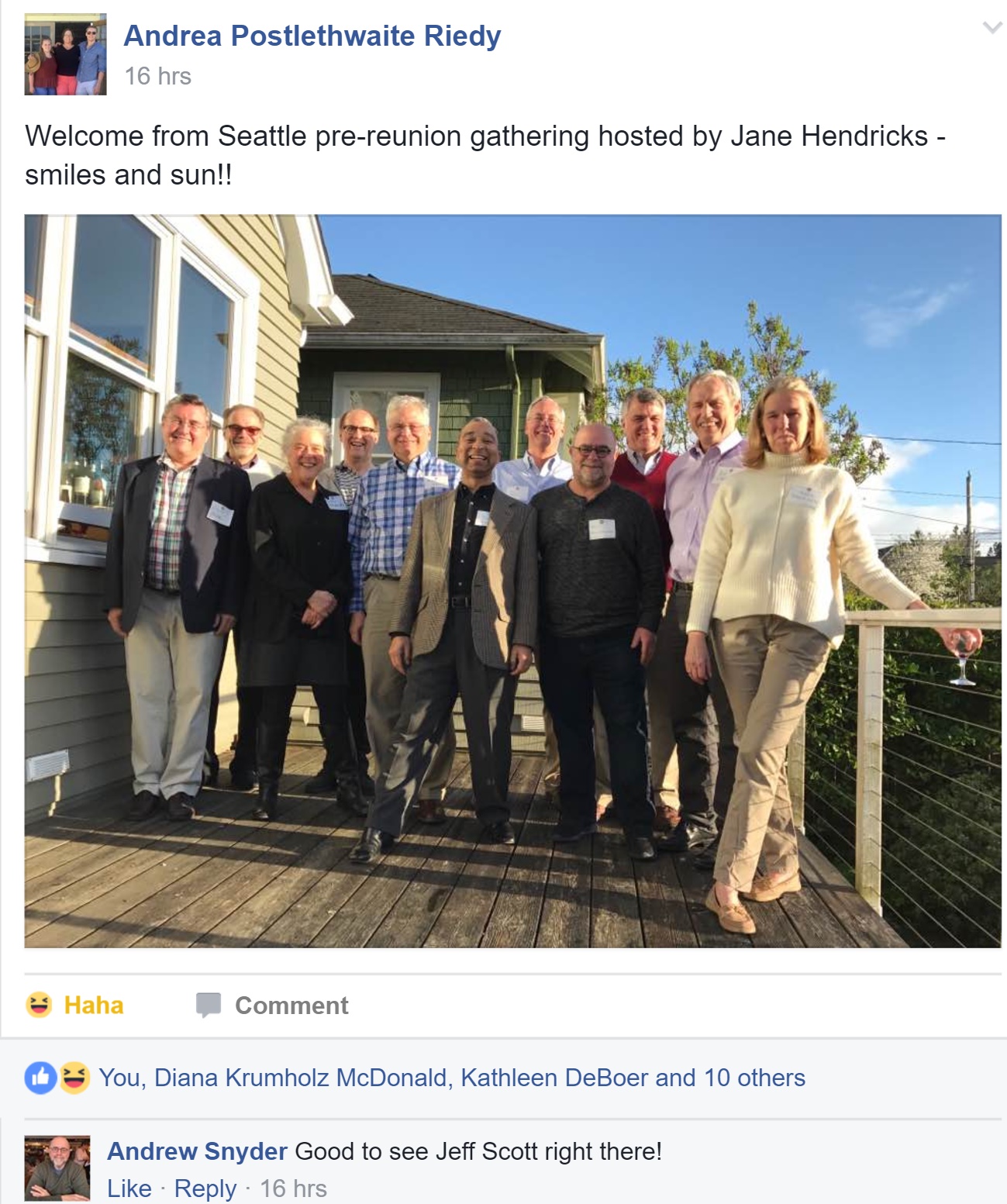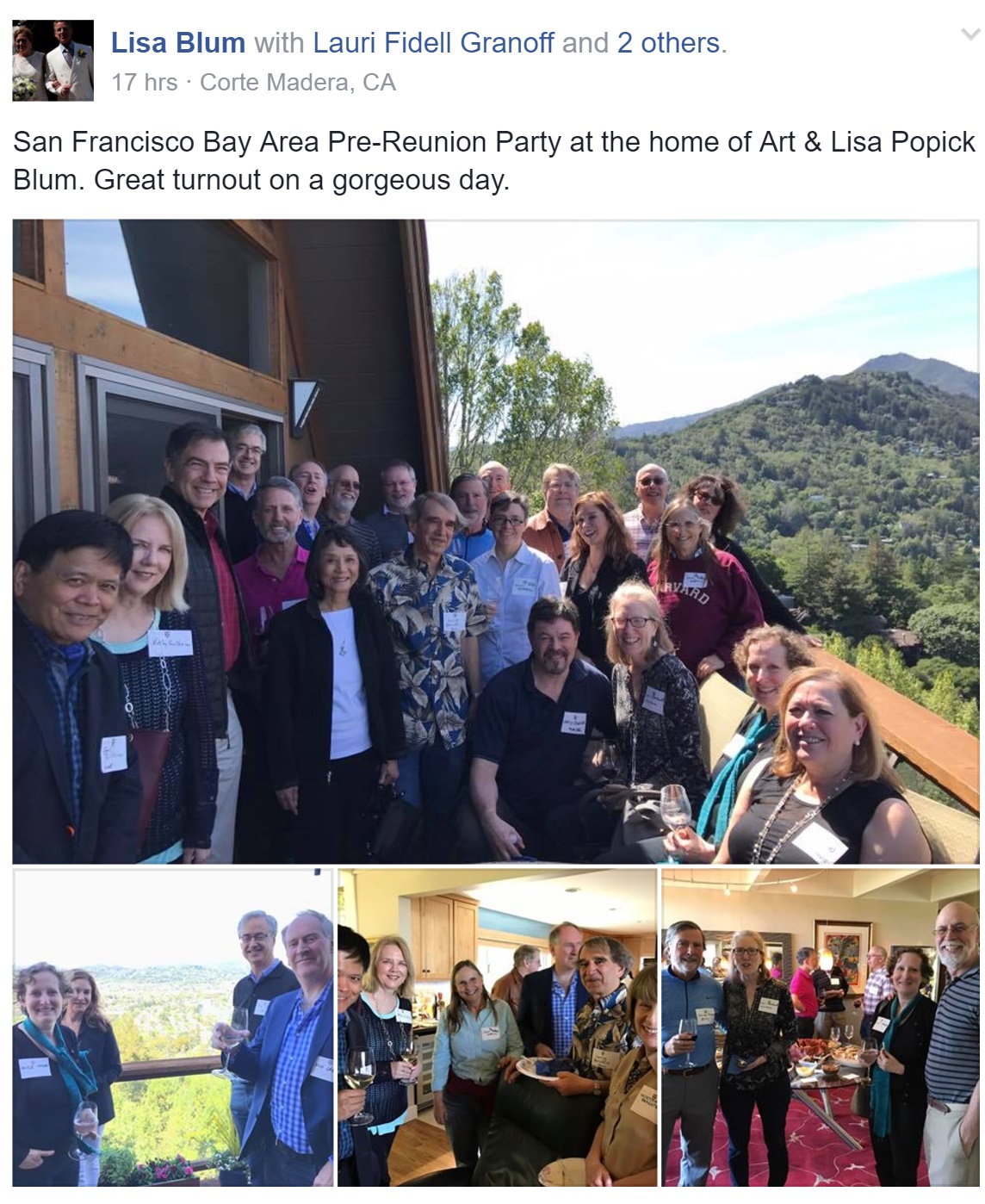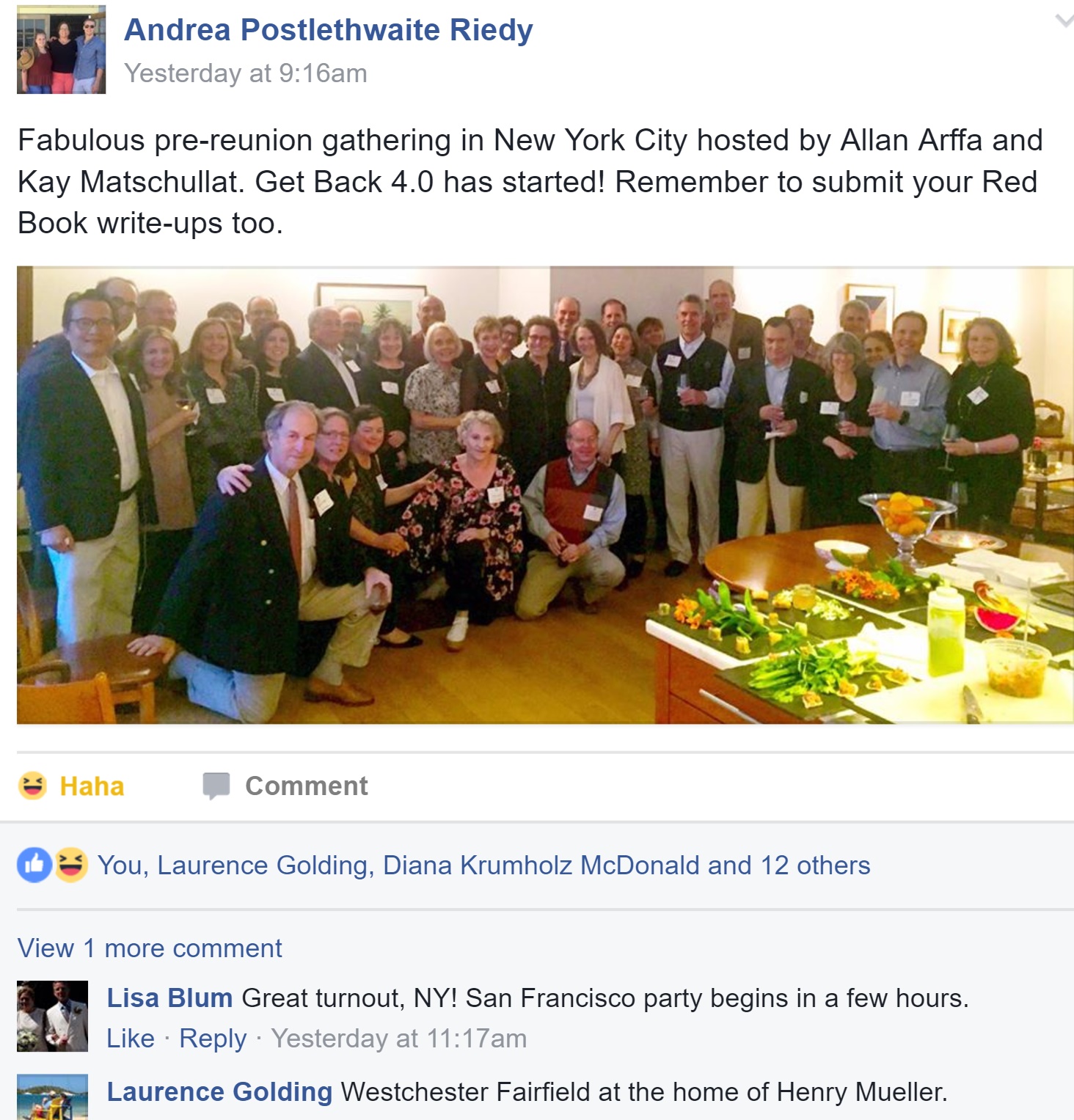 Alison Clarkson & Jim Berkman
P.S. from your Webmaster Alex Tilt: Please feel free to browse and reminesce about our GetBack 2.5, 3.0, and 3.5 Reunions by clicking here. If you wish to relive the 3.5 Gala Dinner Dance, grab a glass of your favorite libation and check out Rob Bunzel's action packed photos here (thanks Rob - See you in October!).