Reunion programming Overview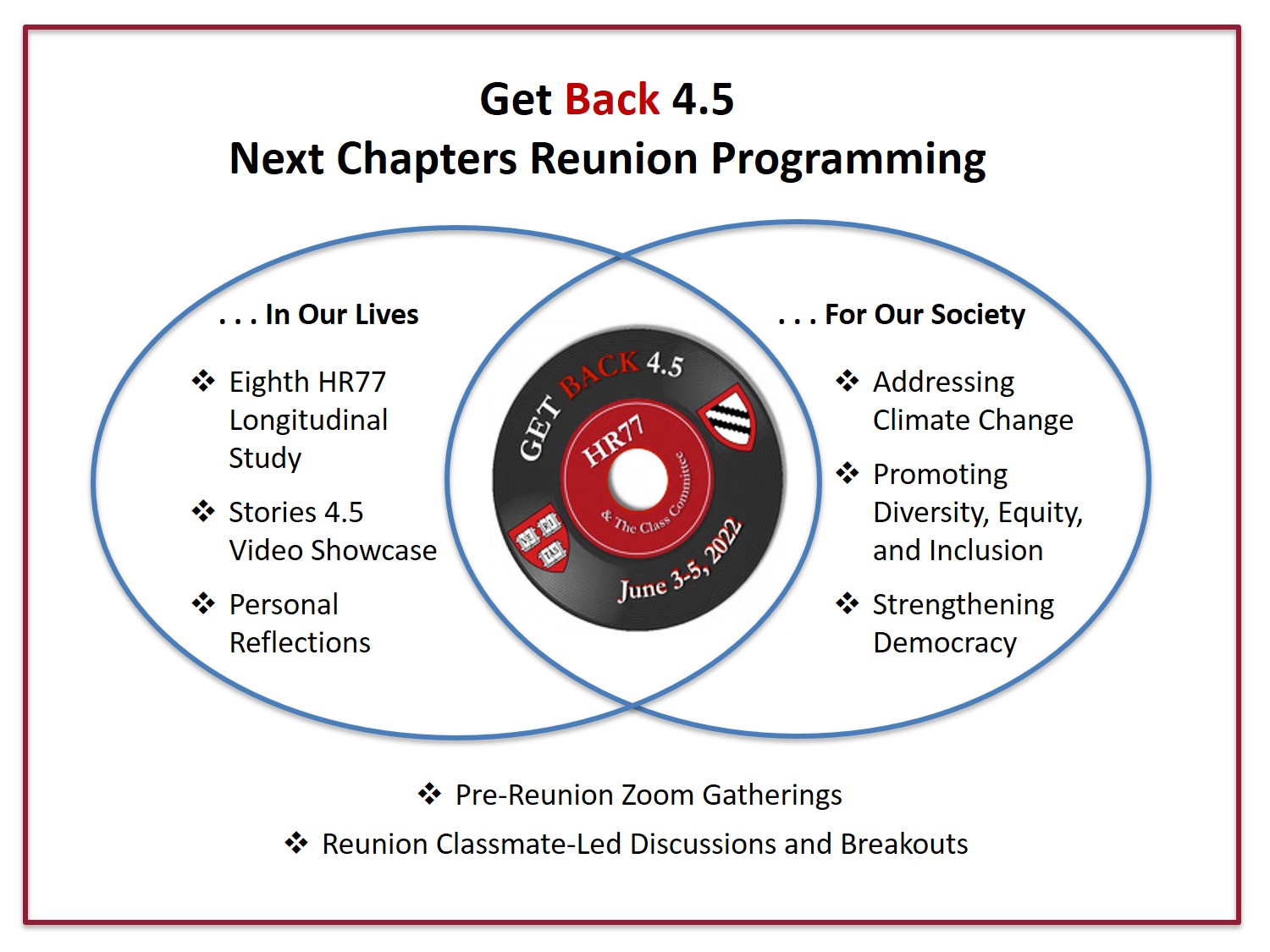 Our 4.5 reunion programming is built around the topic of Next Chapters. There are two tracks to its programming. In our lives, as we become eligible for Social Security, many of us are trying to imagine our own potential next chapters. Simultaneously, for our society, many of us see a world that needs positive next chapters and wonder how we might help with critical world issues.
The good news is that you don't have to wait until June. You can begin connecting now, through Zoom Gatherings which offer chances to hear presentations and then engage with classmates in smaller breakout conversations. Also, look for other Next Chapters programming — like the upcoming Longitudinal Survey Results and Stories 4.5, with other programs to be announced.
In Cambridge, Next Chapters reunion programming will offer in-person sessions to continue and deepen these conversations. They reflect topics identified through both the Longitudinal Survey and our January Reunion Interest Survey. Other reunion activities will provide a wealth of opportunities, formal and informal, to connect with classmates – to understand and appreciate what classmates are doing, thinking, creating, and feeling.
Saturday, June 4th Programming
We look forward to connecting with you.
The Next Chapters team